The Co-op Connections® Card is just one of many benefits that we offer through your membership with Itasca-Mantrap. This discount program unique to Touchstone Energy cooperatives in that it offers member discounts at participating local and national businesses, and so much more!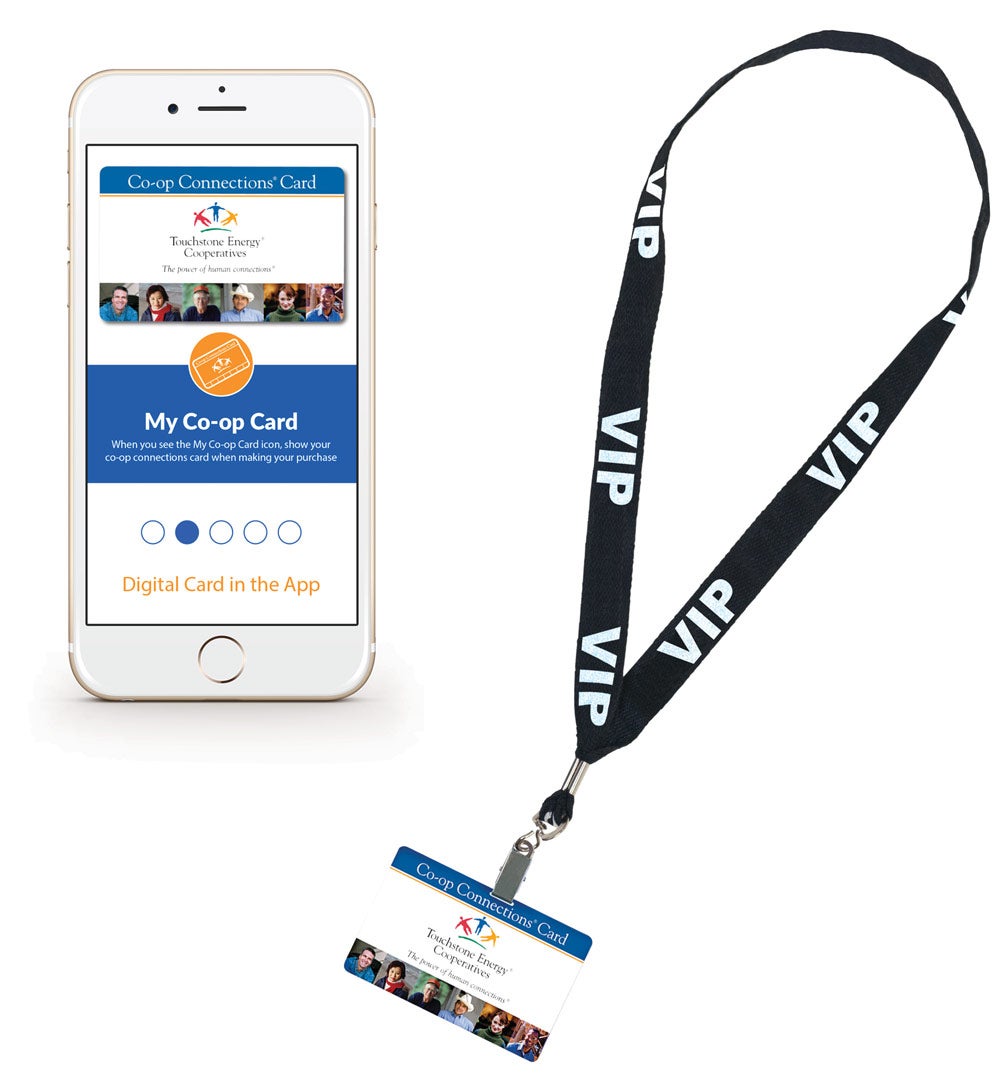 LOCAL AND NATIONAL SAVINGS
The Co-op Connections card offers local discounts in and around the Park Rapids area. Simply show your Co-op Connections card at any local participating business to save. You will also find over 26,000 national and local participating businesses on the Co-op Connections website including national chains such as Sprint, Best Western and Hertz. The list will be updated as new businesses and offers are added. 
The Co-op Connections program is another way you benefit from being a Member of your electric cooperative. Simply look for the Co-op Connections sticker at participating businesses and present your card to receive a discount. Call Itasca-Mantrap if you have any questions about this valuable program.
Local Participating Business Discounts
HEALTHY SAVINGS
New to the Co-op Connections card program is Healthy Savings discounts. With the Healthy Savings discounts program, Itasca-Mantrap members can enjoy savings that include 10 to 60 percent off eyeglasses, contact lenses and eye exams; 20 to 40 percent discounts on dental care such as cleanings, x-rays, root canals, crowns and orthodontics, plus an additional savings on chiropractic visits, lab tests, imaging scans and hearing aids at participating providers. To locate providers in your area, call 800-800-7616 or click below with your Co-op Connections card handy.
CASH BACK SHOPPING
The Co-op Connections' Cash Back Mall allows you to earn up to 20% cash back when you shop at over 2,000 online retailers. Visit the same sites you already love, but now you get more for your money. This benefit costs you nothing but pays you tax-free income for doing what you are already doing. Here is how:
Access more than 2,000 participating retailers, including Bass Pro Shops, Best Buy, Target and Walmart.

Get cash back without having to log in.

Access exclusive 20,000 discounts every day.

Get a check or paid electronically when your account reaches at least $25.
DOWNLOAD THE APP
Download the free Co-op Connections app for your mobile and have the digital card at your fingertips! Search for "Co-op Connections" in the iTunes App Store or on Google Play, and download it today.
BUSINESS OWNERS
It is never too late to become a participating business in this great, money-saving program. Simply fill out a Participating Business Contract and mail it to our office. The contract can be obtained from our office or it can be downloaded below.